Features
Multilingual Support
E-Channelizer is translated into 14 languages and has multi-lingual capability to be localized in any other language. Thanks to all translators for their time and effort.
If you would like to add a new language or improve an existing translation, please contact us.
čeština
Deutsch
English
español
français
italiano
latviešu
lietuvių
Nederlands
polski
português
ру́сский
العربيه
中文

Modern Design
Inspired from the flat Metro style, E-Channelizer is carefully designed and smartly organized using panels and flyouts for convenience of the user.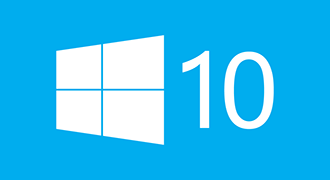 Colorful Themes
Choose your preferred style, either light or dark, and accent scheme from 23 different colors available, which makes your experience very enjoyable.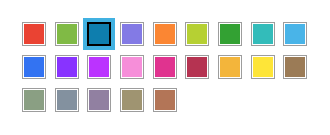 Super Fast
E-Channelizer is very fast and responsive on mid-range PCs, yet super-fast on modern machines with background processing and multi-threading support. E-Channelizer fairly outperformed other settings editors. It really excels at independent performance tests and various tasks that users do more often.

Auto Updates
You will not have to manually check, download or re-install future versions. E-Channelizer takes care of this for you at predefined schedule you choose. You will be notified when a new version is ready. If you like to update, it will be directly downloaded and thereafter E-Channelizer will restart in few seconds.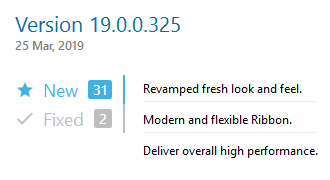 Start Screen
When you launch E-Channelizer, it starts with a simple screen where you could customize the program options, access your STB profiles, open a file from your PC, open a recently opened file, or read settings from STB over network.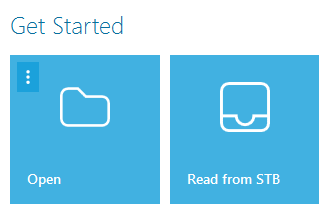 Main Screen
When you open a file or read from STB, you will be navigated to the main screen where services, favorites and bouquets are listed horizontally side-by-side. Instead, you can alternatively change favorites and bouquets layout to a vertical list.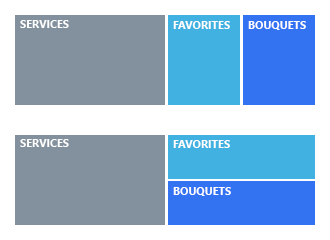 The Ribbon
The Ribbon is designed to help you quickly find the commands that you need. Commands are organized in logical groups, which are collected together under a set of tabs. Pin the Ribbon to keep it always open while you work, otherwise collapse it if you need a bit more space.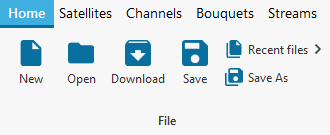 Context Toolbars
As the context menus are getting longer with the ever-increasing functionalities, they become messy and fairly confusing. To keep menus short and intuitive, the common and most used commands have been moved into new toolbars that make them easier to access and use.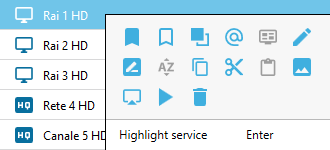 Download Packages
PRO
Download services and update transponders (satellites.xml) from the daily updated satellite websites. You can easily filter your own satellites and even customize the type of services that you exactly need. Moreover, you can generate bouquets from the available rich information.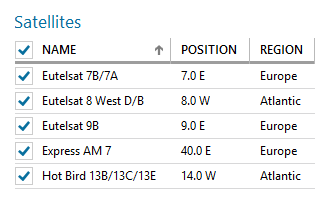 Settings Statistics
PRO
If you are looking for a report about your settings, the statistics includes detailed lists and charts that show you how many services of different types (HD/SD television and radio), streams, and picons available in each individual satellite and bouquet your settings contains.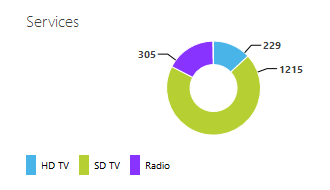 Info Tooltips
If you need further information about a service, favorite or bouquet, just move your mouse pointer over it. A small pop-up box will quickly appear with more useful information for few seconds. However you can disable tooltips if you find them a bit annoying while you are working.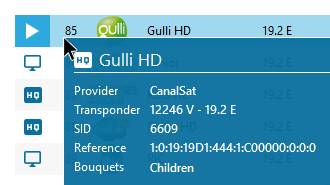 Advanced Search
You can refine your search results using the search toggles; Aa → match case-sensitive (e.g. "sport" not "Sport"), [A] → match whole words (e.g. "sport" not "sports"), and (á) → match diacritical marks (e.g. "Barça" not "Barca").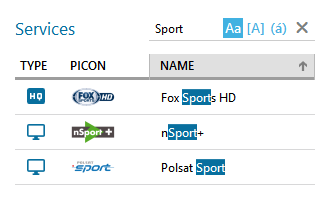 Quick Hints
Quick hints will help you intelligently to get many useful features out there, that you maybe have no idea about. If you already got the hint, you can click to dismiss it and never show again.

Parental Control
You could pick the parental control same way as your STB configured. Services, bouquets and favorites applied by this method will be marked as parental locked.

Error-free
Settings are checked thoroughly for errors while loading. Invalid or wrong references will be completely cleaned and errors will be fixed as far as possible.

Easy Edit
You do not have to be experienced user to edit your own settings. Technical terms are well organized in simple descriptive forms to be easily understood.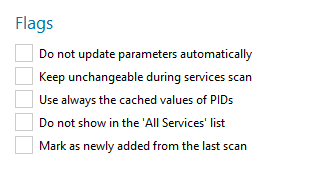 Input Validation
To ensure you get 100% valid settings, every user input and action is well validated and verified before submitting with simple helpful hints or messages.

File Formats
In addition to the Enigma2 native file format lamedb, E-Channelizer introduces a new special file format with ecz extension and two advantages:
Single file instead of tens of loose files.
Effectively compressed (~10-20%).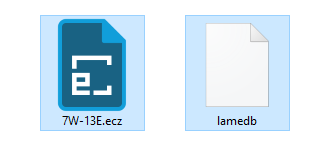 Zipped Settings
The files are available on websites mostly in compressed formats, that requires additional step to extract the compressed files in order to open the settings. Now, you can natively open, edit and save the ZIP file format (*.zip) without using another tool to unzip or zip your files.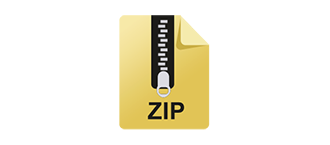 Explorer Extension
Using the installer, you can optionally select the Explorer shell extension feature to add Open with E-Channelizer entry to the Windows Explorer's context menu when you right click a supported file (lamedb, *.ecz).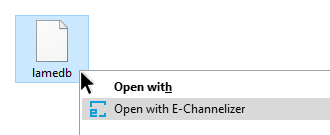 Recent Files
Remember that you could easily and quickly access the recently opened files from either the Start Screen or from the File menu.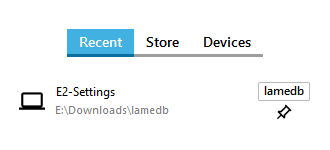 Edit Satellites
The satellites.xml file is the main directory used by STB to scan services. You could simply and quickly in-line edit your satellites and transponders in one place.

Filter Satellites
You could toggle display of satellites, cable and terrestrial services separately. This helps to filter services easily when you have many satellites installed.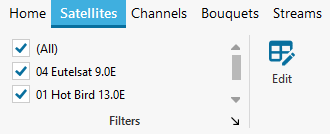 Map Satellites
Define your preferred mapping list once and the satellites will be transformed automatically into your predefined names and positions. Moreover, multiple adjacent satellites can be merged into a single satellite of choice.
Missing Satellites
When loading settings, services are linked with satellites available in the satellites.xml. Missing satellites are unnamed and marked with in the transponders list, delete their services or update the satellites.xml file to restore them.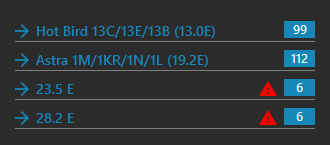 Filter Services
Nowadays, handling thousands services of different types from many satellites and providers becomes very hard. Hence, custom filter and advanced search help you to choose which services exactly you want to display easily.
Favorite Services
If a service is added to one or more bouquets, the number of bouquets appears in thecolumn. Click it to open the list of bouquets, where you can open a bouquet or remove this service from one or all bouquets.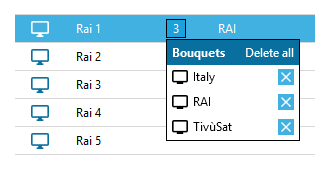 Batch Edit
Batch Edit helps you to change only some common characteristic of the services but keep others intact. This is very handy function when you want to edit multiple services at once instead of editing them one by one.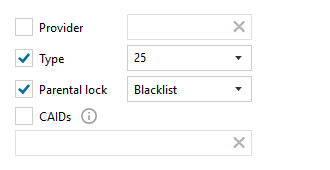 Import Bouquets
If you like some bouquets in another settings, it is very easy to import them into your own favorites. You can overview all bouquets and select what to import, control from which satellites, and customize their contents.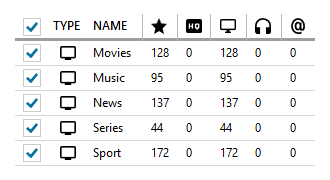 Control Favorites
When you open a bouquet, all services existing in this bouquet will be marked and highlighted with the accent color. If a favorite is added to multiple bouquets, the star icon appears with the number of other bouquets.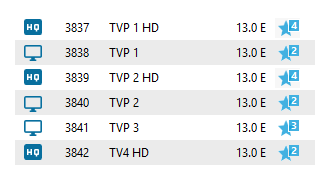 Add Favorites
Because favorites are the most commonly used part of settings, E-Channelizer provides comprehensive tools to add, edit and re-arrange favorites.
Arrange Favorites
You could re-arrange favorites in a bouquet to suite your preferred order simply by drag and drop. Moreover you could select favorites from a bouquet and move them to another one, or press CTRLwhile dragging to copy them, instead.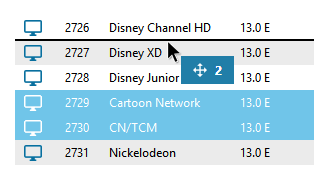 Custom Sort
If alphabetical sorting is too simple to fit your needs, you could define a custom sort at hierarchical levels based on the characteristic of services. Each sorting level can be optionally marked and re-ordered ascendingly or descendingly.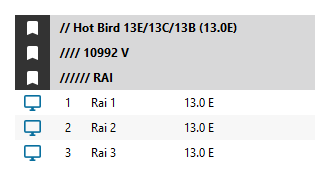 Invalid Favorites
Favorites are invalid if the corresponding services not found (e.g. no longer transmitted after rescan). They can be optionally kept and displayed as <N/A> so you can review and adapt bouquets, however they will be removed when saving settings.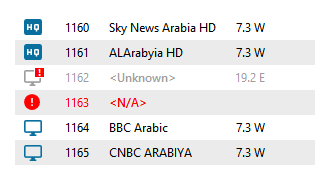 Picons Display
Picons can be displayed optionally in the services and favorites lists. Moreover you can select the picons size for each list separately, from 3 different sizes 50x30 75x45 100x60 pixels. Picons are loaded instantly, no matter how many.
Picon Formats
Picons can be selected from any image format png jpeg gif tiff bmp svg. Whatever the format, E-Channelizer converts it automatically to png on the fly. You can also select one image for several similar services (e.g. Eurosport) at once.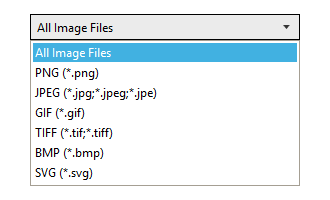 Import & Export
It is very difficult to find certain picons yourself in a folder with thousands of images. Instead, you can simply import them with a single click. You can also export picons the same way, using either the service names or references.

Resize Picons
You can resize one or multiple picons at once with a single click, using either one of the predefined common sizes (e.g. HD, X, Z, ...), or any other custom size you choose. Additionally you can change the color depth (32 or 8 bit).

Stream Player
An integrated player based on the powerful VLC media player complete with innovative design, for watching live streams on your STB and the Internet (IPTV). You still need to either download VLC portable library from our website (recommended), or install VLC in your system.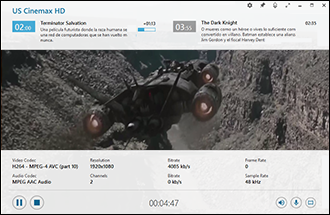 Play Streams
Stream services from your STB and IPTV channels on the integrated media player. This helps to quickly check whether IPTV links are working before adding them to your STB.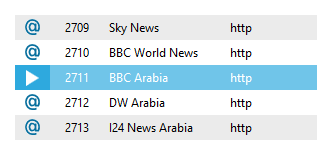 Import IPTV
As IPTV became very popular recently, it is fairly boring and time killer to add a lot of streams one by one. Instead, you could import hundreds of them at once from the common M3U tracks and playlists which are available widely.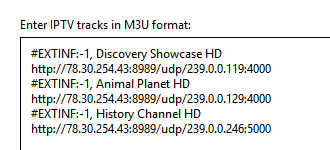 IPTV EPG
You can set a custom reference to assign EPG and picon to an IPTV stream. If it is supported by your image, select a DVB service to grab EPG and picon from, or alternatively drag and drop it into the IPTV stream while pressing CTRL.

Stream Type
It is possible to have entire control over the stream playback by changing its type. The type determines how to handle and run the stream, using the default or other player (e.g. GstPlayer, ExtePlayer3) whichever is available.
Configure Profiles
To access STB over network, you could quickly add a profile by entering a name and the IP address; thereafter you will be ready to go. Other predefined configurations could be customized as well; however they are mostly valid by default.
Host or IP
To connect your STB, set the hostname or IP address (v4/v6), it is preferable to use the hostname to avoid IP changes if DHCP enabled. To connect from anywhere outside home, use a static IP address or Dynamic DNS service.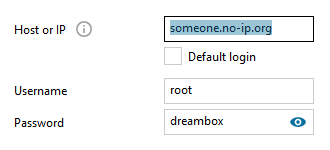 Search Network
Do you keep checking the IP of your STB when you create a profile or everytime it changes? Instead, you can quickly scan your home network and find out a detailed list of all connected devices powered by E2. Then you can select the devices that you want to add profiles for.
Active Profile
Once you activate your STB profile, you can view more information about the current service, EPG events, signal meter and device details. The information keeps refreshing automatically every few seconds. This is very useful to track of your STB even from outside the home.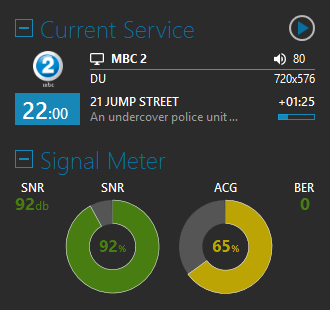 Transfer Settings
After configuring your STB profile successfully, you will be able to read (download) and write (upload) your settings via FTP / SSH protocol with a single click in few seconds. You will not have to save any files locally on your PC first.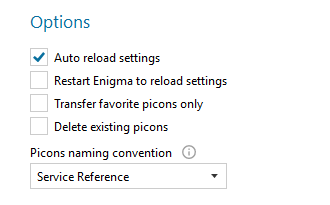 Simultaneous Transfers
If you have more than one STB, you can transfer your favorite settings to all your devices at once simultaneously, with a single click in few seconds.